Help Grow the Community!
[public_only]Already a memeber? Login Here  /  No Facebook? Register Here[/public_only] 
[toggle title="Share"]
















[/toggle]
[toggle title="Follow"]














[/toggle]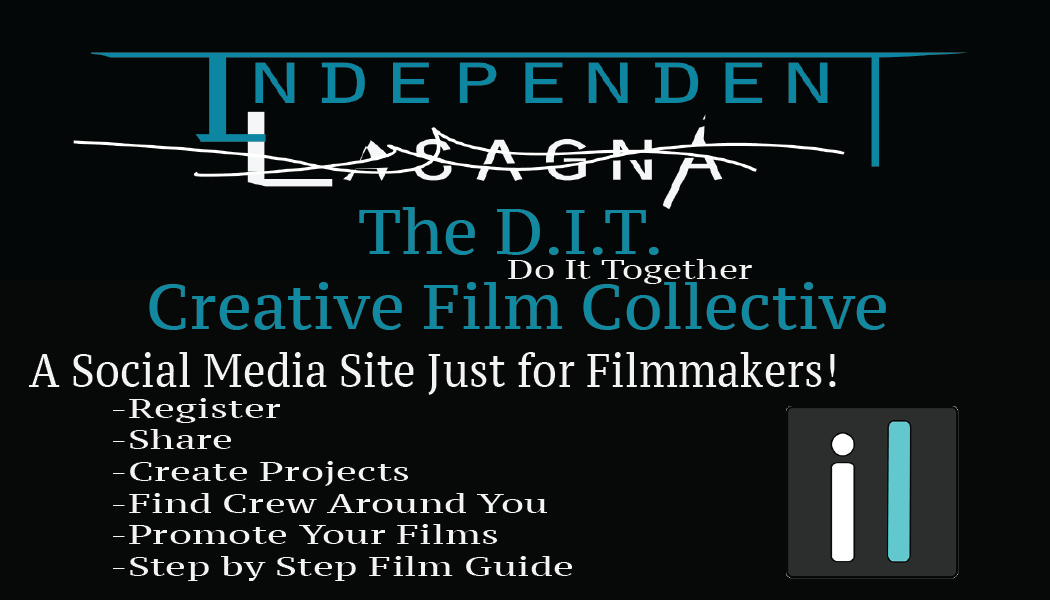 [sidebar alias="home-page" ]
[public_only]
We've all heard of DIY (Do It Yourself).  But, what filmmaker can really do it all themselves?
Welcome to Independent Lasagna's D.I.T (Do It Together Creative Film Collective!  Where by registering (it's free:), and sharing, you can help build the community and find like-minded creatives around you, or DIT crew wherever you may be filming for tax purposes!
Whether you're an actor, writer, director, producer, cinematographer, ac, production designer, costumes designer, hair and makeup, sound designer, location sound, boom operator, editor, colorist, web designer, social media marketer, graphic designer, web designer, or simply love making movies and helping out on film sets (pa), or you can cook (craft services), and a big "THANK YOU" for the whole crew!
-If you have a degree, but are stuck in a "job"!
-If you have been playing with computers or 

cameras your whole life, but have no degree!
-If you're itching to get a group of people 

together to go out and make a movie! (or web series or whatever…)
Then help us help you come together for the sake of making movies in a no budget collaborative style! Fill out your profile, set your location, then share Independent Lasagna with your other social networks.  Follow the DIT Film Guide on how to put together a feature film for 10,000 in 10 days!  Post and blog your projects and videos and let the community follow your filmmaking journey!
Now let's get started!
[toggle title="Share"]
















[/toggle]
[toggle title="Follow"]














[/toggle]
Comment on with Facebook
Help Grow the Community!